The Last of the Minis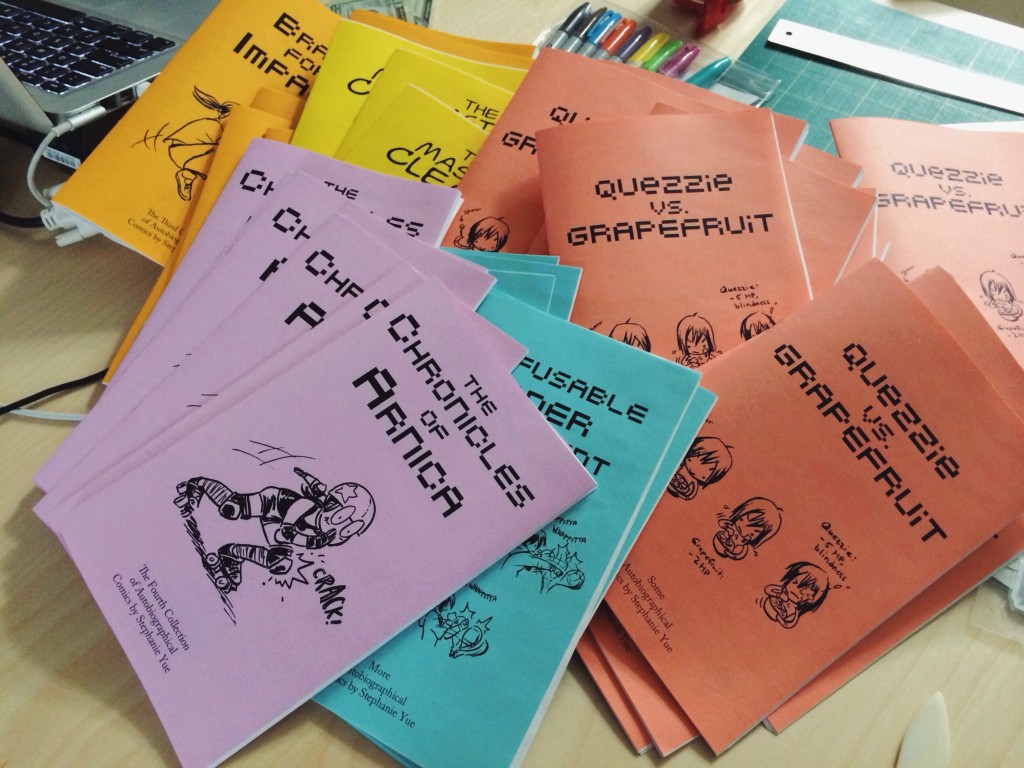 I'm busy packing up for the epic scooter trip, and after much debate I've decided to stop printing my current minicomics. It's been a good run, but the potential of a mobile life is looming and paper is heavy and bulky. Also, many of the comics are quite dated now (Quezzie vs Grapefruit was put together 8 years ago, when I was still in school!). This year I won't be able to make it to any comics festivals where the minis would be available, but really, the income from $2 minis is quite negligible compared to the effort of putting them together and maintaining a stock. It was always a labor of love, and lately my love has wandered.
So today I've printed and assembled the last batch of autobiographical minis until further notice, 20 copies of each, and found a home for the leftover paper with a friend and origamist. They'll be available through the online store, or you may possibly find a few lingering copies at Jim Hanley's (NYC), Forbidden Planet (NYC), or Chicago Comics (just off the top of my head). Perhaps new minis will come together in the future, but it's that bittersweet time to retire this collection. Long live mini comics.
– April 21, 2014 | Permalink