Books Updated: GP #6 and Mousemobile
A little behind schedule (as ever), but the Books page has been updated to include the latest two books I've worked on: Mousemobile, and Going, Going, Dragon!
– December 4, 2013 | Permalink
On Sale: Original Artwork!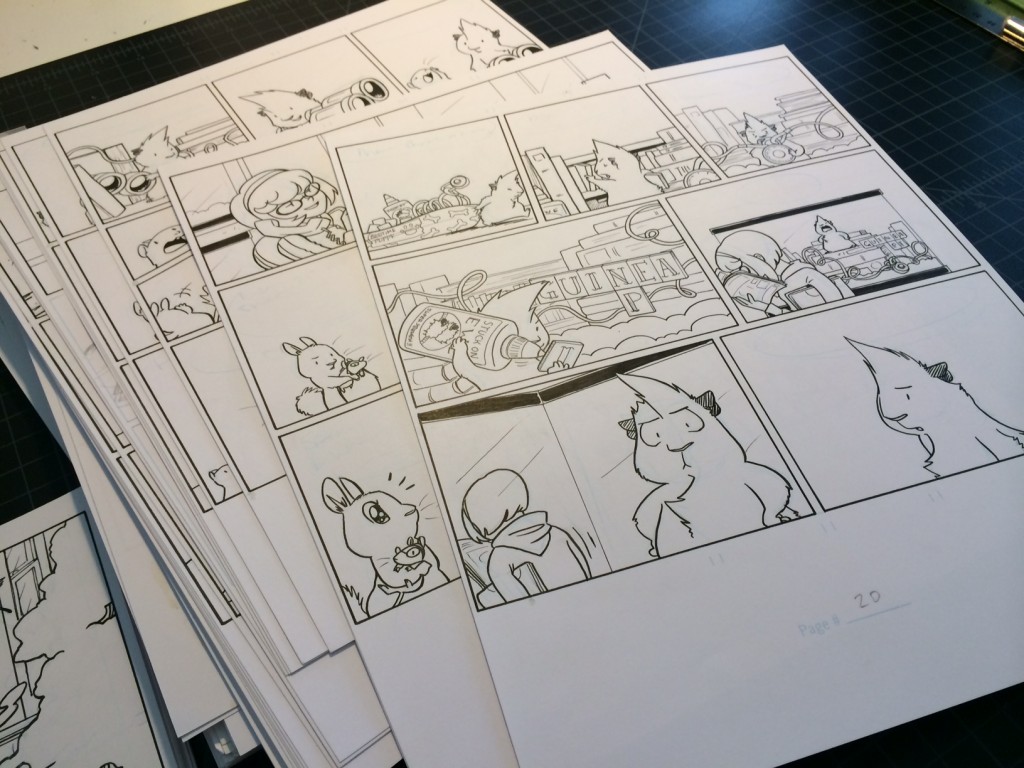 Do you have a favorite page from the Guinea PIg series?  Or maybe a favorite illustration from Mousenet, or the sequel that just came out last month, Mousemobile?  Just in time for the holiday season, I'm offering original artwork from both series for sale!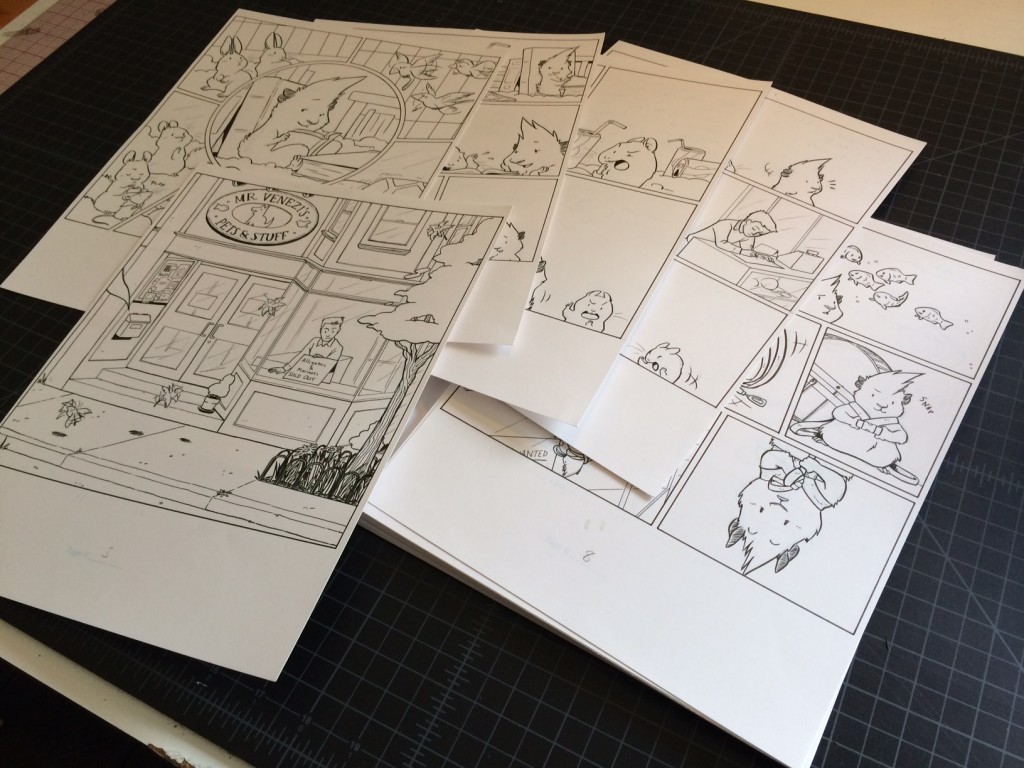 You can own original artwork from your favorite books!
Guinea PIg pages are 9×12 inches, black and white (brush-pen and Micron, mostly) on bleedproof paper, and you can even see some spots I touched up with white-out.  If you're interested in a page (or more, if you like!), just email me (quezzie@gmail.com) with the book number and page number, and I'll provide you with details, a photo of the actual page (sometimes it varies from the final version that appears in print), and pricing.  Generally, pages from the Guinea PIg series will range between $40-$100.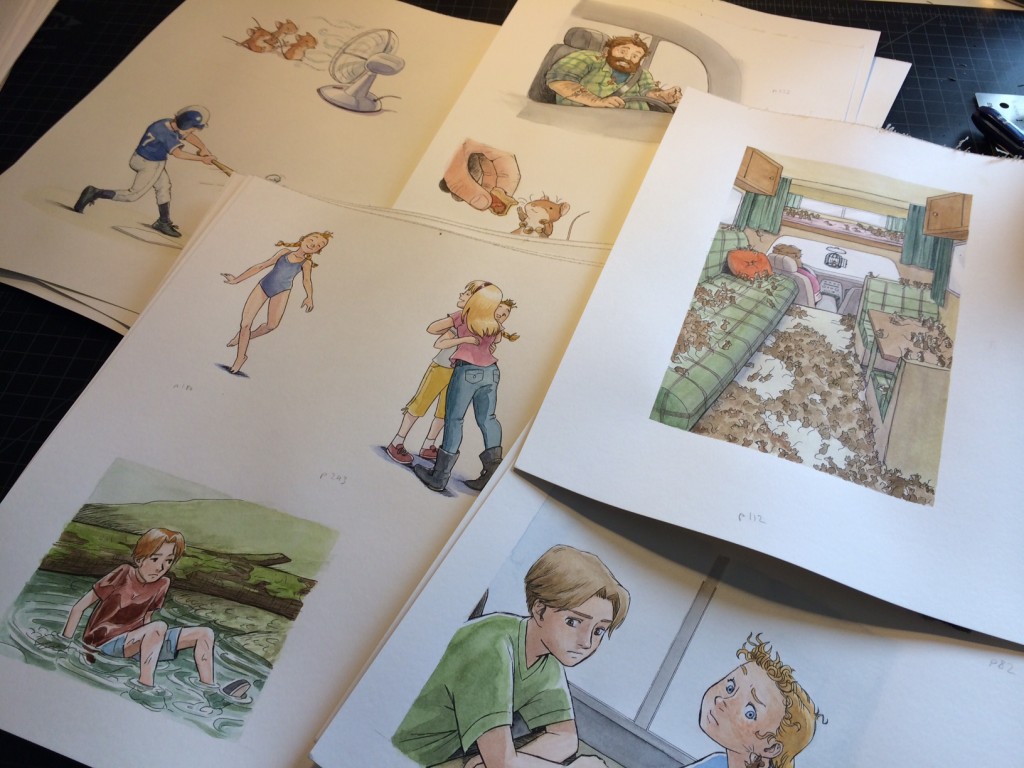 Mousenet and Mousemobile illustrations look like ink washes in the books, but they were actually created in full color!  Illustrations from these books vary greatly in size, but they're all watercolor paintings on Bristol.  Again, if you're interested in an illustration, email me (quezzie@gmail.com) with the book and page number, and I'll provide you with size, details, a photo of the illustration, and pricing.  The price range for the Mousenet and Mousemobile illustrations range between $60-$180, but because the paintings vary so much… asking about a specific illustration would be best.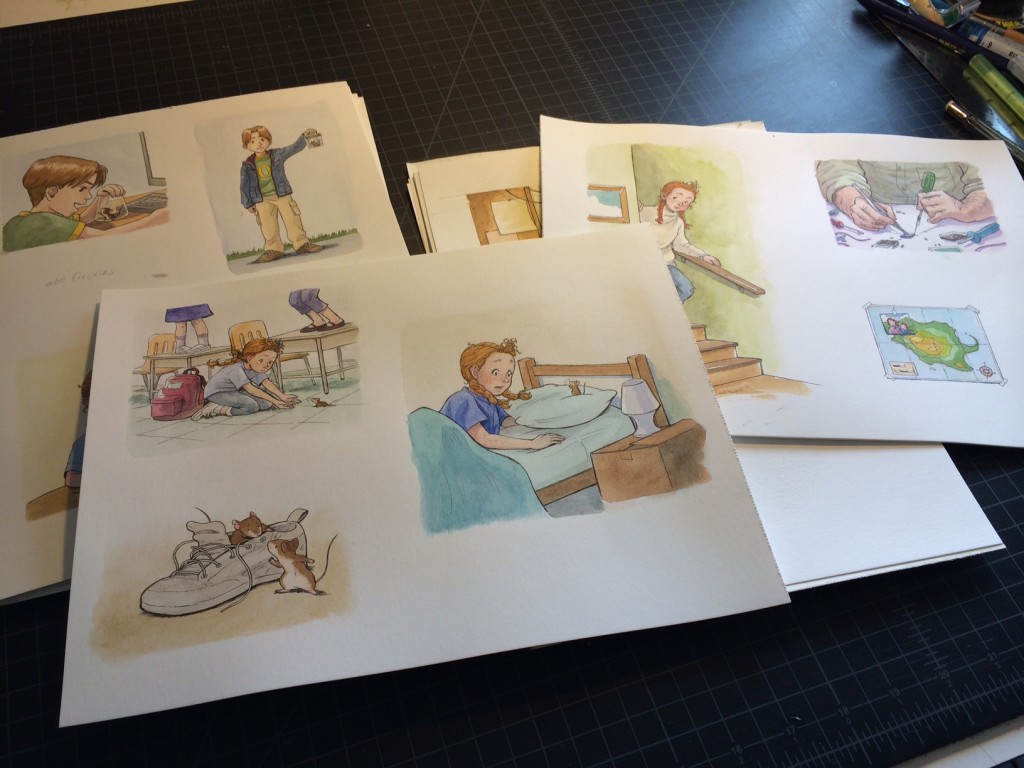 Payments are handled through Paypal, which accepts credit cards if you don't have an account.  All originals are shipped flat, between card, and in a plastic sleeve.  I'm happy to discuss different pricing and insurance options for shipping artwork.
All sales before Dec 15 can be shipped in time for Christmas.  The sale is ongoing, but after Dec 19 I'll be out of town and packages cannot be mailed until Feb 8, 2014 (until further notice).  I'll be happy to find homes for illustrations in between then, but please be prepared to wait a little!
It never hurts to just email me even after these dates, if you're interested in taking home original artwork from any of these books.  Hope to hear from you!
– December 3, 2013 | Permalink