The Last of the Minis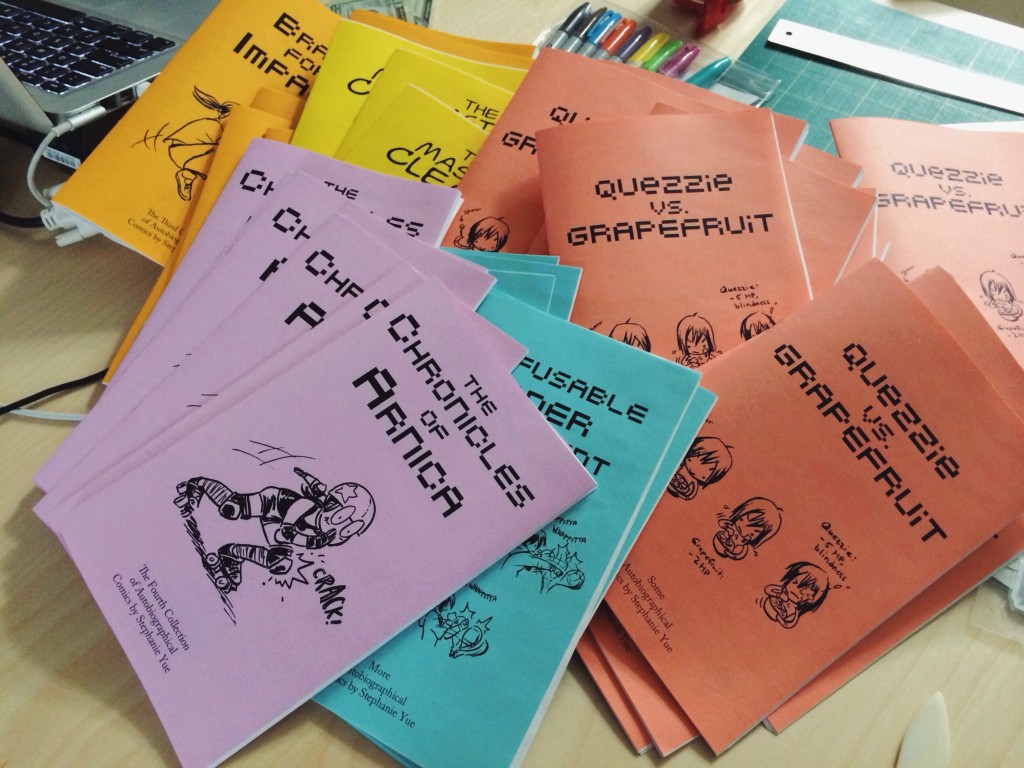 I'm busy packing up for the epic scooter trip, and after much debate I've decided to stop printing my current minicomics. It's been a good run, but the potential of a mobile life is looming and paper is heavy and bulky. Also, many of the comics are quite dated now (Quezzie vs Grapefruit was put together 8 years ago, when I was still in school!). This year I won't be able to make it to any comics festivals where the minis would be available, but really, the income from $2 minis is quite negligible compared to the effort of putting them together and maintaining a stock. It was always a labor of love, and lately my love has wandered.
So today I've printed and assembled the last batch of autobiographical minis until further notice, 20 copies of each, and found a home for the leftover paper with a friend and origamist. They'll be available through the online store, or you may possibly find a few lingering copies at Jim Hanley's (NYC), Forbidden Planet (NYC), or Chicago Comics (just off the top of my head). Perhaps new minis will come together in the future, but it's that bittersweet time to retire this collection. Long live mini comics.
– April 21, 2014 | Permalink
New Travel Blog: 250cc Superhero

A few people have already heard the news, so let's make it official. I've started a new blog called 250cc Superhero (a spin on 50cc Superhero), journaling my summer travel plans: I'm taking my scooter across country!
What does this mean for Jellycity.com? Well, the store will be on hiatus starting April 21, when stock goes is in storage. Aside from that, there are actually a few new illustrations in the works that will be updated before embarking on my very long scoot. I'll still be in touch via email and social media, but for daily updates please visit 250cc Superhero. Yes, I said daily. I'm quite ambitiously aiming to make a drawing for every day I'm on the road.
This should be exciting in many ways! Lots more information on the blog so I hope you check it out, and enjoy my ramblings and wanderings.
– March 30, 2014 | Permalink
More 50cc Comics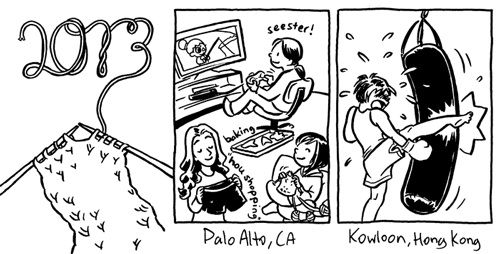 Happy new year! Oh wait, it's March already. It's been busy around here, with work on a yet-to-be-unveiled new picture book and other highly sensitive plans (hee hee)! I'm back from Hong Kong, but I've somehow neglected to update the website with the new comics at 50cc Superhero. In case you haven't caught up, you can read about my bikes, oysters, and a little overview I did for 2013, among other things.
– March 21, 2014 | Permalink
Books Updated: GP #6 and Mousemobile
A little behind schedule (as ever), but the Books page has been updated to include the latest two books I've worked on: Mousemobile, and Going, Going, Dragon!
– December 4, 2013 | Permalink
On Sale: Original Artwork!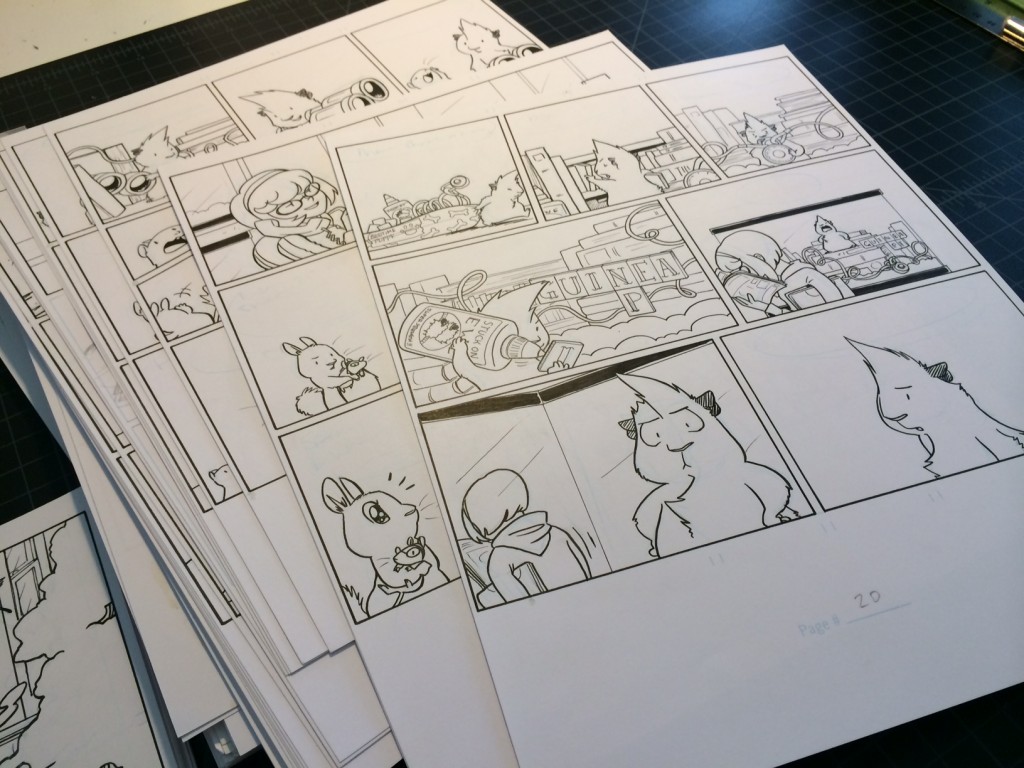 Do you have a favorite page from the Guinea PIg series?  Or maybe a favorite illustration from Mousenet, or the sequel that just came out last month, Mousemobile?  Just in time for the holiday season, I'm offering original artwork from both series for sale!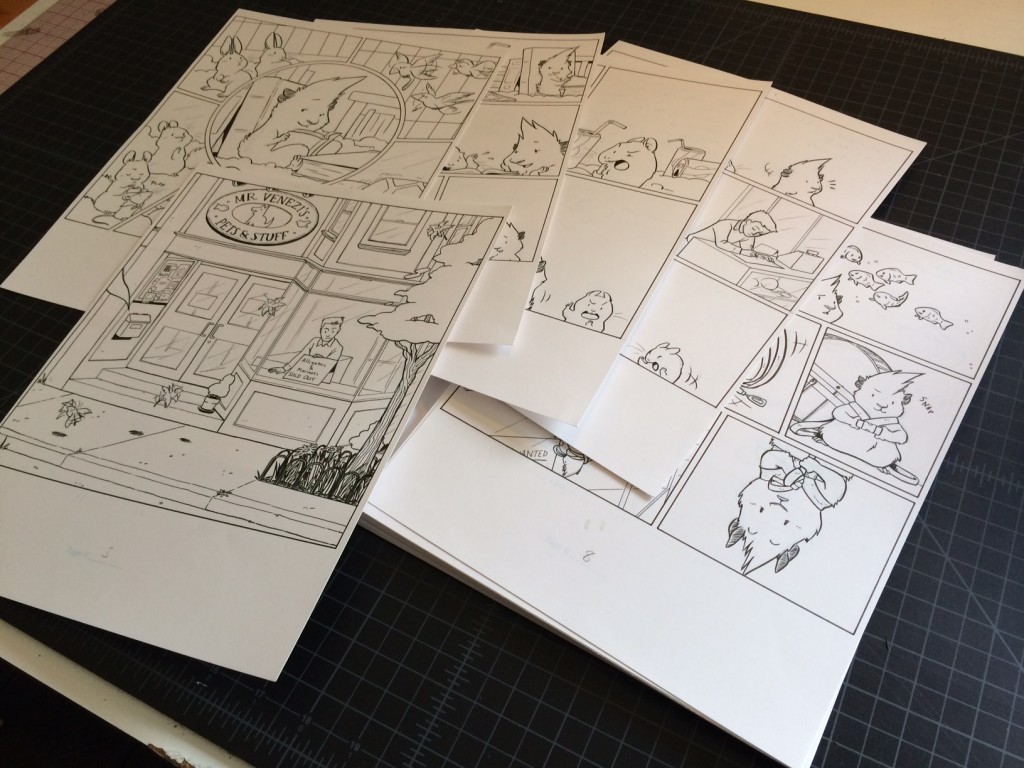 You can own original artwork from your favorite books!
Guinea PIg pages are 9×12 inches, black and white (brush-pen and Micron, mostly) on bleedproof paper, and you can even see some spots I touched up with white-out.  If you're interested in a page (or more, if you like!), just email me (quezzie@gmail.com) with the book number and page number, and I'll provide you with details, a photo of the actual page (sometimes it varies from the final version that appears in print), and pricing.  Generally, pages from the Guinea PIg series will range between $40-$100.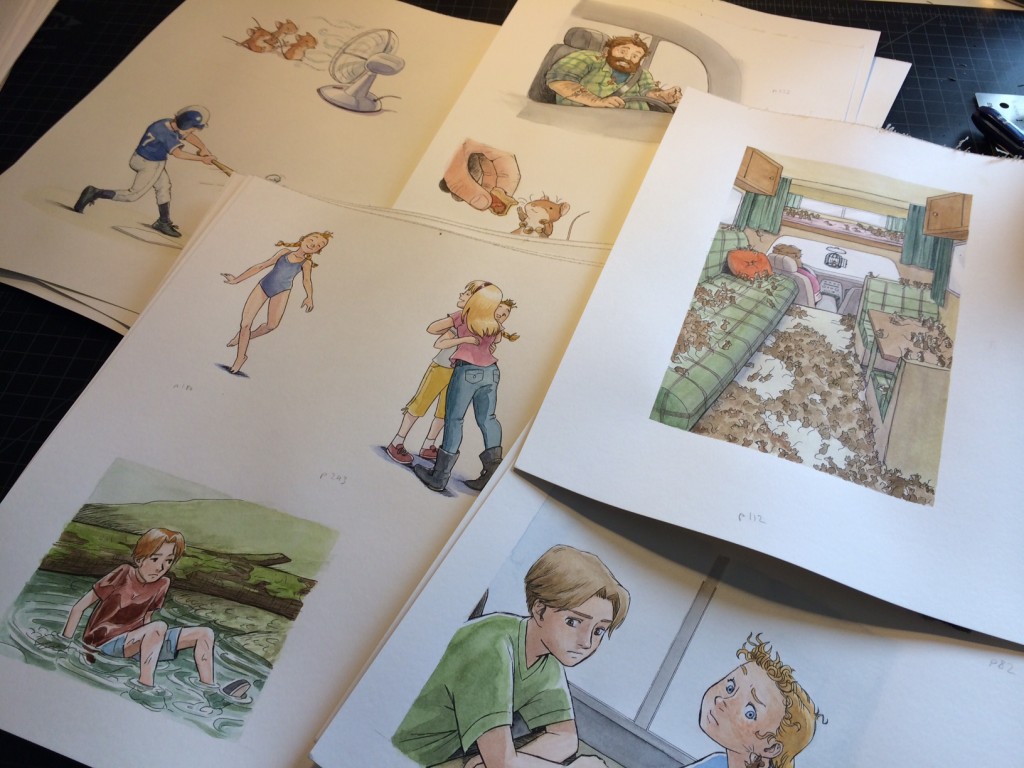 Mousenet and Mousemobile illustrations look like ink washes in the books, but they were actually created in full color!  Illustrations from these books vary greatly in size, but they're all watercolor paintings on Bristol.  Again, if you're interested in an illustration, email me (quezzie@gmail.com) with the book and page number, and I'll provide you with size, details, a photo of the illustration, and pricing.  The price range for the Mousenet and Mousemobile illustrations range between $60-$180, but because the paintings vary so much… asking about a specific illustration would be best.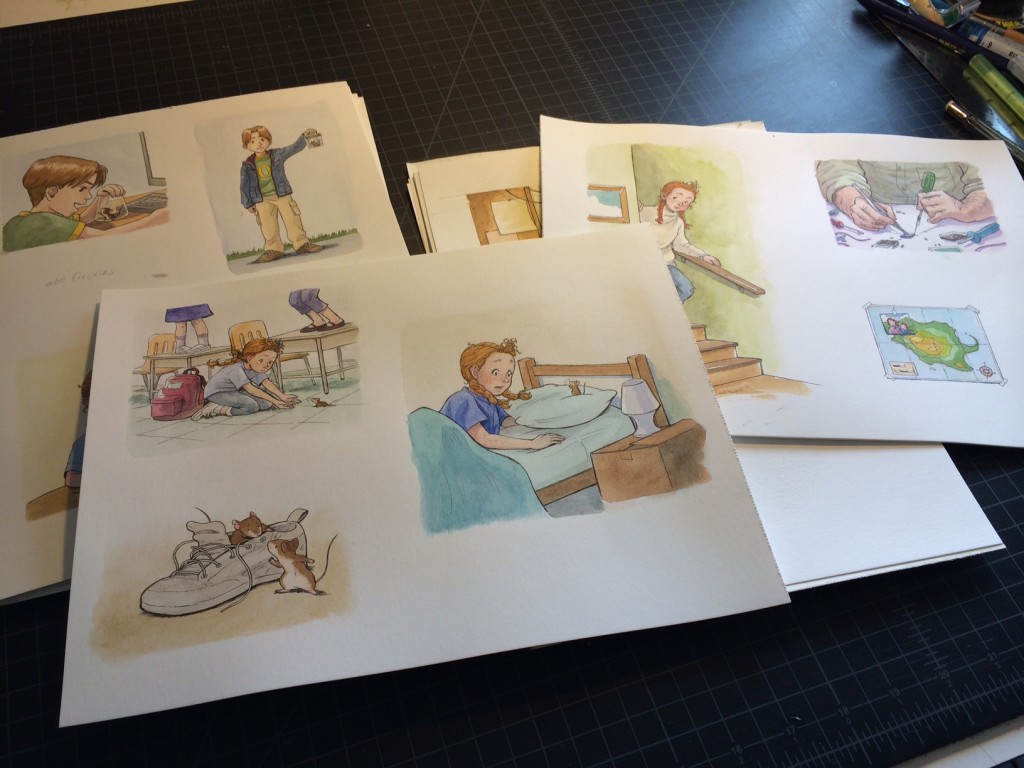 Payments are handled through Paypal, which accepts credit cards if you don't have an account.  All originals are shipped flat, between card, and in a plastic sleeve.  I'm happy to discuss different pricing and insurance options for shipping artwork.
All sales before Dec 15 can be shipped in time for Christmas.  The sale is ongoing, but after Dec 19 I'll be out of town and packages cannot be mailed until Feb 8, 2014 (until further notice).  I'll be happy to find homes for illustrations in between then, but please be prepared to wait a little!
It never hurts to just email me even after these dates, if you're interested in taking home original artwork from any of these books.  Hope to hear from you!
– December 3, 2013 | Permalink