Another great year at MECAF!
I was in Portland, ME this weekend, for one of my favorite comics festivals around: MECAF! It's always such a fun group of people, and I got to share a table with a Guinea Pig Private Eye trifecta, author Colleen and our editor who launched the series, Carol.
Setting up the table Sunday morning.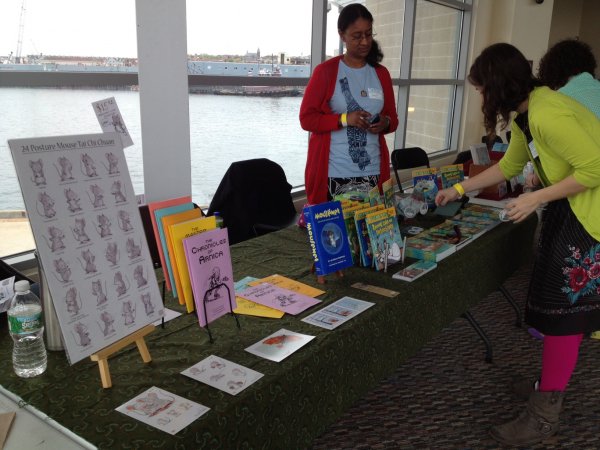 Looking suspiciously wholesome?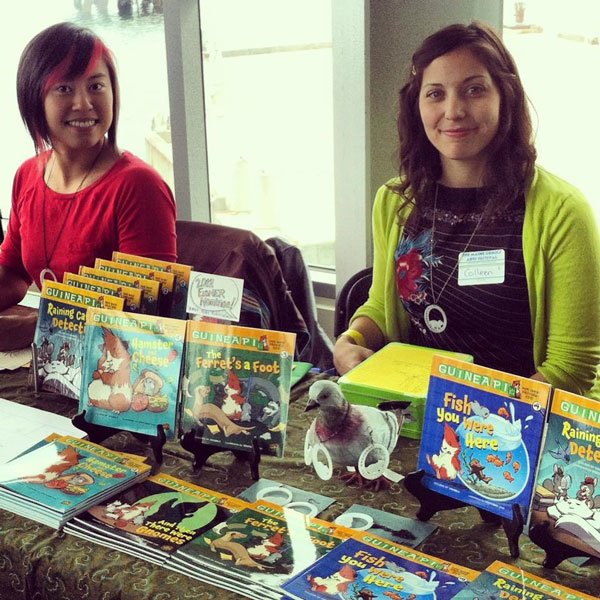 Sass got a Maine ID from Wyeth, who had a table diagonal to us!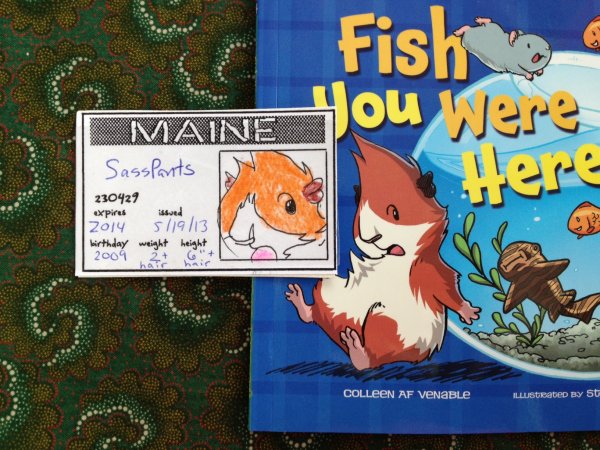 – May 22, 2013 | Permalink
Comics in the Spring
I'm so happy it's finally starting to warm up around New England, I drew some comics!
– April 27, 2013 | Permalink
Jellycity.com Store on Vacation
Get your holiday orders in now, because the Jellycity.com online store is going on vacation from Dec 20, 2012 – Feb 22, 2013. Orders may still be placed between these dates, but they won't be shipped until Feb 22!
The reason for this is I'm headed to Hong Kong for the winter, escaping New England's colder months and spending Chinese new year with my family. I'll be working remotely and still in touch, and probably posting tweets, photos, and comics (expect food!).
– December 13, 2012 | Permalink
Raining Cats and Detectives on shelves!
How did I miss this update? Oh yeah, I suppose I did run off to MICE and NYCC recently, where I had the fifth book at the table with Colleen.
I'm back now, and updated the books page with some previews! Check it out, and buy your copy of Raining Cats and Detectives in stores or online!
– October 16, 2012 | Permalink
Whatcha Looking At
New comic on the Tumblr:
– August 6, 2012 | Permalink